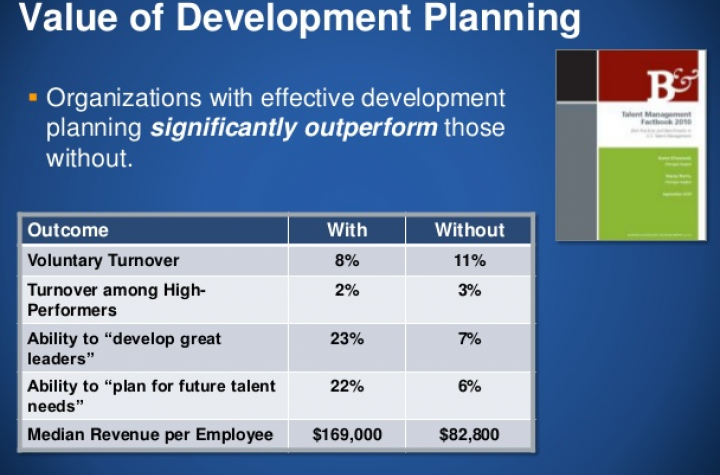 The Development Planning - Engagement - Retention Link
Even simple activities such as development planning, it seems, can improve retention.
We're often asked about the broader benefits of businesses investing time and money in development activities. The benefit that often jumps first to mind is employee engagement. Research by the big survey houses, and our experience from just about every company we've ever worked for and with, shows that one of the top three drivers of employee engagement scores tends to be how much training and development people have access to. Increase your spend on training and you are almost guaranteed an improvement in engagement scores.
There are also some very clear findings – such as the one below from a Bersin report – to show that those companies who invest more in development activities for their employees have lower voluntary turnover figures. So providing development activities increases employee engagement, which in turn decreases turnover.
What is particularly interesting about the Bersin finding is that it was not looking at the impact of big and expensive training programs. It was just looking at the presence of development planning – at the benefits of this simple activity. So it doesn't need to be a big investment to have an impact. Just doing the basics well is enough to make a difference.