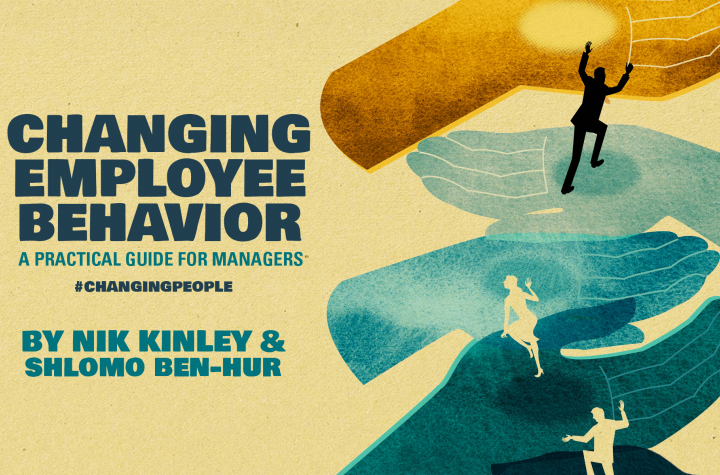 Changing Employee Behavior is the latest book from the very successful writing partnership of Nik Kinley, behavior-change expert and Professor Shlomo Ben-Hur, organizational psychologist at IMD, Switzerland. These two know that an important part of every manager's job is changing people's behavior: to improve someone's performance, get them to better manage relationships with colleagues, or to stop them doing something. Yet, despite the fact that changing people's behavior is such an important skill for business leaders, many are unsure how to actually approach it.
Now this leading-edge research and thinking by Kinley and Ben-Hur shows managers what they need to focus on with their ground-breaking MAPS model, and by presenting practical techniques drawn from the fields of psychology, psychotherapy, and behavioral economics. Changing Employee Behavior is thus a comprehensive toolkit that shows how these methods can be applied to address some of the most common, everyday challenges that managers face, helping organizations achieve greater success and create better work environments for their people.
This much anticipated book is already receiving advance praise:
"This is not just another book about change management; it is about human beings and how and why they change, and is packed with great tools and insights for creating the right context to lead sustainable change in both business and day-to-day life." -Fausto Palumbo, VP Head of Corporate Training & Learning, Nestlé
"With their terrific MAPS model, the authors offer insights, tools, techniques, examples, and assessments that will help any leader to change employee behavior. Rapid change has become the new normal, and this book is a tremendous asset for leaders who want to become architects of change in the 21st century. Congratulations to the authors for writing this masterpiece." -Nick van Dam, PhD, Global Chief Learning Officer, McKinsey & Company
"Business models and customer choices are changing. The hyper connected millennials demand that we rethink competencies and leadership models. The book tells us how to change behavior without swapping the existing employees for new ones." - Abhijit Bhaduri, Chief Learning Officer, Wipro
"This book drives home the reality that, ultimately, our success as leaders is defined by our ability to change behavior. All too often our agendas are focused on tools, processes, and even vision without a deeper appreciation for the changes in behavior required to make them happen. Through their highly practical yet comprehensive MAPS framework, the authors show that there is a wealth of wisdom and science to guide us in this challenge. The result is an invaluable primer and compelling resource on change and behavior for managers, HR professionals and leaders everywhere." - Jonathan Donner, Vice President Global Learning and Capability Development at Unilever plc
Many of the insights into how our minds work have direct relevance to key HR issues, from recruitment to people management, learning and development, and organisational change. Changing Employee Behavior is an essential read for all business leaders, HR professionals, managers, coaches and for anyone keen to change people's behaviour; it provides the missing link for affecting real change in employees.
For all press enquiries and further information please contact: